Buena Vista:
Boom or Bust?
By Elly Cosgrove, Abigail Summerville and Paige Williams
Floods turned Buena Vista's streets into rivers when Hurricane Camille roared into Virginia from the west, cutting across the Allegheny and Blue Ridge Mountains in 1969. City officials thought it could never happen again and refused to build levees and a floodwall.
But BV paid for the miscalculation in 1985, when Hurricane Juan hit, leaving downtown under water again. Factories packed up and left and businesses abandoned the city, leaving vacant storefronts in their wake.
Periodically over the decades, elected officials and business owners boasted that they were going to save Buena Vista, the eighth-most fiscally stressed locality in Virginia, according to the state's Commission on Local Government.
In 2004, city leaders set out to build what they called a world-class golf course. Within 10 years, they made things worse when they defaulted on a $9.2 million loan, jeopardizing ownership of the city hall building, police station and golf course itself that had been used as collateral.
Two years ago, developer Ed Walker came to the city, saying he has big dreams to build a boutique hotel, create a town square and attract investors to develop properties he bought for $1.3 million.
But there's a disconnect among residents, as in other small rural cities where people cling to the memory of a blue-collar boomtown despite the loss of population in small towns across America over the past two decades.
"There's a lot of people here that have been here their whole lives," said Alec Smith, a Washington and Lee University law student who works with Walker. "They're in their 80s and have gone through all the natural disasters. They've had their hopes crushed time and time again. So, at a certain point you probably just give up. And no matter what, they're just going to be, don't change it."
Others say it must change, or die.
"The reality is, if it doesn't change, it's certainly not going to stay the same," said Craig Lawhorne, a BV native who is the assistant provost at Southern Virginia University.
"It's just going to deteriorate forever and buildings are going to be condemned or fall down or have to be torn down," he said. "So, we need to move forward."
In 1969, Hurricane Camille dumped almost 20 inches of rain on Buena Vista in about five hours, submerging the downtown under eight feet of water.
Buena Vista, meaning "good view,"sits at the foot of the Blue Ridge Mountains with the Maury River hugging the edge of its downtown. The city is in constant danger of flooding because of the river to its west and mountain creeks in the east.
Geography of BV
"The city itself is in a bit of a bowl,"said Stephen King, a BV native and former city engineer. "What complicates it is the river could be flooding, but then you could be hit with the interior streams at the same time."
In the late 60s, Buena Vista's downtown business district was booming, thanks to thriving industries along the river. Camille didn't scare them off. They rebuilt.
But a man-made mistake, exacerbated by a second flood, would later drive the industries and businesses away for good.
BV native Martha Lou Derrick said her late brother Pete Robey, the commonwealth's attorney, found his law office downtown under several feet of water in 1969.
"He had a library of books and with water in them, they expanded to almost pop the bookcases," Derrick said. "To get them out we used a chainsaw."
The fatal flood caused over $2 million in damage, washed away as many as 100 homes, drenched most of the city's 100 businesses and swamped five of the city's six chief industries located on the Maury's banks, according to a story at the time in the News-Gazette in Lexington.
"Everybody cleaned up, fixed everything up," Derrick said.
The 1969 catastrophe was considered a 130-year flood, which means it had less than a 1 percent chance of occurring in any given year.
In the early 1970s, the U.S. Corps of Engineers designed and proposed a flood protection project for BV that included levees and floodwalls. But some city leaders did not believe the project was necessary.
Derrick said her brother opposed the flood protection project.
"My brother was not thinking it was something they needed to do because it would probably bankrupt the town," she said.
In the late 1970s, voters were asked to consider a referendum that called for construction of levees and floodwalls that would be funded in part by the federal government. But they rejected the plan.
The city would pay almost a decade later.
Early on Nov. 4, 1985, Lawhorne, the SVU assistant provost, like many others in the city, awoke to something other than his alarm clock.
"I was in bed and the police came through where I lived with a bullhorn saying that the river was flooding the banks and we had five minutes to evacuate," he said.
Lawhorne and his family escaped by driving to the top of the hill where SVU overlooks the city.
"When dawn broke, we could see the flood waters coming into the town," he said.
BV and surrounding areas were hit by crippling rain once again thanks to Hurricane Juan. Although the flooding was not as severe as it was in 1969, morale took a greater hit.
Derrick said Robey had painstakingly restored his mahogany desk for months after the 1969 flood. But he couldn't bring himself to fix it again. She remembers that he said, "I'm not going to restore that stuff a second time. I'm going to purchase new. Enough is enough."
King also remembers that Robey told him that opposing the floodwalls and levees was "the biggest mistake he ever made."
Industries and downtown businesses that stayed after the 1969 flood also decided BV was no longer worth it.
"It wasn't as if 200 people walked out in the same day, but everybody just didn't choose to refurbish, redo," Derrick said. "A lot of buildings had to be torn down. Some of them are still there as you can see."
What was once a thriving city center became a ghost town. Francis Lynn, a 90-year-old resident, remembers the town in its boom days of the 1980s.
"On Saturday nights you had to walk—elbow—to make your way through Main Street it was so crowded," he said. "Everybody came to town ... on the weekends."
Becky Fairchild opened her business, now Becky's Bridal and Formal, in 1982. At the time, it was the only available storefront downtown.
She's the only small business owner who is still there and survived the the 1985 flood.
how Becky Fairchild survived the 1985 flood
After the 1985 flood, city officials decided it was time to properly defend BV from future flooding. The U.S. Corps of Engineers' proposal was revived.
The project had a price tag of $38 million, King said. The federal government covered 75 percent of the cost, the state covered 12.5 percent and BV was responsible for the other 12.5 percent, or $4.75 million. The earthen levees and floodwalls stretch along the river for about 12,000 feet. There are also several railroad and roadway gates.
Since then, Buena Vista has not faced a major test. King said he believes the levees and floodwalls could have protected the city from Hurricane Juan, and probably from Camille.
But King said they could fail. "It may not happen in 100 years," he said, "but it'll happen at some point."
Stephen King talks Flood Protection
In the late 1990s, Buena Vista was struggling to pay for the flood control project and a new high school building. In another self-inflicted wound, city officials put the town underwater financially in the early 2000s when they decided to build the Vista Links Golf Course, which turned out to be a misguided revenue-making investment.
Buena Vista took out a $9.2 million loan using city hall, the police station and the golf course as collateral. Vista Links Golf Course opened in 2004, and a decade later city council voted to stop making debt payments on the loan.
City Attorney Brian Kearney said the golf course project seemed like a good idea at the time. He said the city needed the revenue it was projected to produce because industry, the economic base of BV, had packed up and left.
"How do you revitalize a city? How do you get things moving again?"

—Brian Kearney
"They went through some difficult times including the flood of '85. And industry was having a difficult time rebounding and looking at how they could expand the base of the city," he said. "This is what they came up with. It made perfect sense at the time."
In the late 1990s, the "Tiger Woods effect" swept the nation and contributed to the overbuilding of golf courses in many cities across America. Buena Vista was not immune. Two developers, who had expressed interest in BV initially, backed out in the late 1990s. The city then commissioned two studies that estimated that the golf course would generate $1.7 million in revenue by its fifth year.
Dan Collins, the city manager at the time, pushed for BV to build the golf course. He claimed it would pay for the city's entire parks and recreation budget.
City council opted to go it alone, without a referendum put before voters, and build the golf course.
"It was city manager talking city council into it," said Francis Lynn, a 90-year-old resident. "It was nothing more than maybe a handshake. There was not a referendum. The people never actually approved it."
Three years later, the golf course opened. It has operated at a loss ever since. City council estimated that it will cost more than $250,000 in fiscal year 2020 to operate.
The golf course has lost over $4 million since it opened. It also cost the city its reputation—and its debt rating. Moody's, a credit rating agency, downgraded the city from Baa1, "moderate credit risk," to Ba1, "substantial credit risk."
Good intentions
In 2014, the Buena Vista City Council voted to stop making loan payments. The following year, ACA Financial Guaranty, the group that insured the $9.2 million loan, filed suit against Buena Vista. Time and again, the courts ruled in the city's favor, saying Buena Vista had a moral but not a legal obligation to repay the loan.
In the most recent ruling in February 2019, the U.S. Court of Appeals for the Fourth Circuit dealt another blow to ACA. The court said Buena Vista avoided responsibility for the debt because it had created the Public Recreational Facilities Authority, which leased the golf course to the city. ACA's only remaining option is to appeal to the U.S. Supreme Court.
City council's missteps are still haunting BV.
City Council Member Steve Baldridge said departments have been making cuts — reducing city operations to its bare bones — but the budget is still in the red. For example, social services and jail costs are rising, and the city must scrape together at least $300,000 to cover them.
City Manager Jay Scudder recommended increasing water and sewer rates by 10 cents each per 1,000 gallons for the 2020 fiscal year budget. But the public pushback was so intense at a hearing in early May 2019 that the council punted it for consideration at a later date.
Part of the city's problems with citizen distrust is rooted in lingering effects of its decision to keep its school system independent from other localities.
Buena Vista declined to merge its high school with Rockbridge County, Lexington and Natural Bridge in the early 1990s. BV did not want to lose its high school and its sports teams, known as the Parry McCluer Fighting Blues, which are a key part of Buena Vista's identity. But the city soon outgrew its high school, which needed to be replaced.
Adam Gilbert, the girl's basketball and boy's baseball coach, credited the Fighting Blues with getting the city through hard times.
The girl's basketball team won the past three state championships, and the girl's softball team players were back-to-back state champions in 2015 and 2016.
"We've had some lean years here in Buena Vista for different, various reasons," Gilbert said. "They get behind their kids and their athletics here in this community."
Fighting blues unite the town
To pay for the school, the city has increased water and sewer rates for the past two decades. Taxpayers were not happy. In a letter to the editor to the News-Gazette in Lexington, David Davis offered several suggestions for saving water.
"Catch rainwater to use in the garden. They haven't figured out a way to tax that yet," he wrote. "Don't wash your eyeglasses. A side benefit is that after a while, you won't be able to read your water bill."
And yet the golf course, which costs over $250,000 each year, remains open.
With the water hike on the back burner, the city tried but failed to pass a real estate tax hike of 3 cents per $100 of assessed value. That would have increased BV's real estate tax to $1.24 from $1.21 per $100 of assessed value. That's higher than Charlottesville, a city eight times BV's size.
The proposed real estate tax hike angered Mayor Bill Fitzgerald and residents who attended a May 16 council meeting.
Amy Gillam, who works at Stonewall Jackson Hospital, said she wants the city to close the golf course instead of raising taxes.
"Put it to bed. Be done with it. It is ridiculous."

—Amy Gillam
"I just wholeheartedly believe that they are mismanaging funds," Gillam said in an interview. "They're not paying the debt on the golf course. Yet they, all through the years, said that's why they're raising our taxes. So, where'd that money go to? You know, it just doesn't make sense to me that there's no money."
Personal Property Tax, in Dollars
Real Estate Tax, in Dollars
Fitzgerald said he opposed the timing of the 3-cent real estate tax increase because the city will do its assessment of real estate next year.
Council member Stanley Coffey said an increase would drive people away.
"There's people talking now about moving out," he said. "These people right here have been taxed, and taxed, and taxed."
City council unanimously rejected the real estate tax hike.
But council member Baldridge said the city will need to find the money somewhere.
"We can't bury our head in the sand and hope the weather gets better," he said. "I have to make a budget work."
A handful of citizens in the audience said, "So do we."
Small, industrial cities across America are trying to figure out how to survive and thrive in the wake of a widespread shift away from a predominantly blue-collar workforce.
Ed Walker says he may know how to help Buena Vista. Walker, the Roanoke developer who bought several pieces of property in BV two years ago, has plans to build a boutique hotel and apartments, and he wants to try to attract small businesses downtown.
But some residents may have unrealistic expectations.
"There's always going to be those few that want BV to go back to the way it was in the '70s," said Alec Smith, a W&L law student who took a real estate class from Walker and is working on the BV project.
"There were several people that were like, 'We want to see Peebles back downtown.' There's a lot of people who want things to be the way it used to be, and it's just impractical," Smith said.
Walker has been an adjunct professor at W&L's law school for at least the past three years. He teaches a year-long course called the Social Entrepreneurship and Real Estate Development Practicum. The course introduces students to "the dynamic and unpredictable world of community oriented real estate development as a vehicle for achieving a triple net bottom line—profit, community benefit and environmental stewardship."
Walker failed to respond to phone calls, emails and texts, seeking comment for this story. He returned one phone call to schedule an interview but failed to follow through.
The prospect of investors coming to downtown raises many hopes again for BV residents.
"I got a feeling, and we've all talked about it, that Ed Walker is here for a purpose," said Becky Fairchild, owner of the oldest small business in downtown Buena Vista. "He'll make sure that every building—something will be in it."
Others, either jaded by unfulfilled promises of the past or resistant to change, are not welcoming Walker or his plans.
"Ed's favorite story is when him and his last class were walking around with the bankers to try to get funding and someone pulled up and said, 'I don't know what you're doing here, but I'm against it,'" Smith said.
Walker's Vision
Walker has a track record of revitalizing distressed towns. He has worked on projects in nearby Roanoke, Danville and Salem. In Roanoke, he revitalized historic buildings into apartments, restaurants, a rock climbing gym and more in the early 2000s. In Danville, he is transforming historic buildings into a boutique hotel, and in Salem he is redeveloping an old meatpacking plant.
Some of the buildings that Walker bought in Buena Vista had not been touched since at least the flood of 1985.
"There was major water damage," Smith said. "Basically, the people that owned it just left everything … the floors were probably layered with three inches of dust."
Walker's law students are doing the labor of refurbishing the buildings. Smith said the students and Walker have reached out to roughly 50 investors. So far, no one has offered to buy any of the properties.
Resident Amy Gillam is not as confident in Walker's ability to attract investors.
"I don't believe that potential candidates for that would look at our water, sewer rates, our tax rates and say, 'Oh, yeah, that's where I want to take my business,'" she said.
In a November 2018 city council meeting, Walker said his team wants to create a public square with a place for outdoor companies to use as a gathering place before taking tourists to the Maury or nearby trails.
Smith said they want to include a venue for live music and art in the square.
Walker also wants to move the public library from its location on Magnolia Avenue so that he can put a boutique hotel there. But at a February city council meeting, he emphasized the importance of the library as "one of the crown jewels of Buena Vista."
Walker asked the city to help raise money for the library's move. Rachel Moore, the city's economic development director, said BV is considering forming a fundraising committee.
But City Manager Jay Scudder said Buena Vista cannot afford to take on a project as large as moving the library, which could cost $750,000.
"That's just off the charts," he said, "not possible right now."
Despite the obstacles, many residents, such as Sandy Burke, expect Walker will succeed.
"I have no doubt in my mind that the stuff [Walker's] going to bring in here is going to be absolutely incredible," she said.
BV isn't relying solely on Walker. In the past two years, at least five small businesses have opened downtown. Three launched in just the past few months. The businesses include a rolled ice cream shop, a café that offers music lessons and a vinyl gift shop.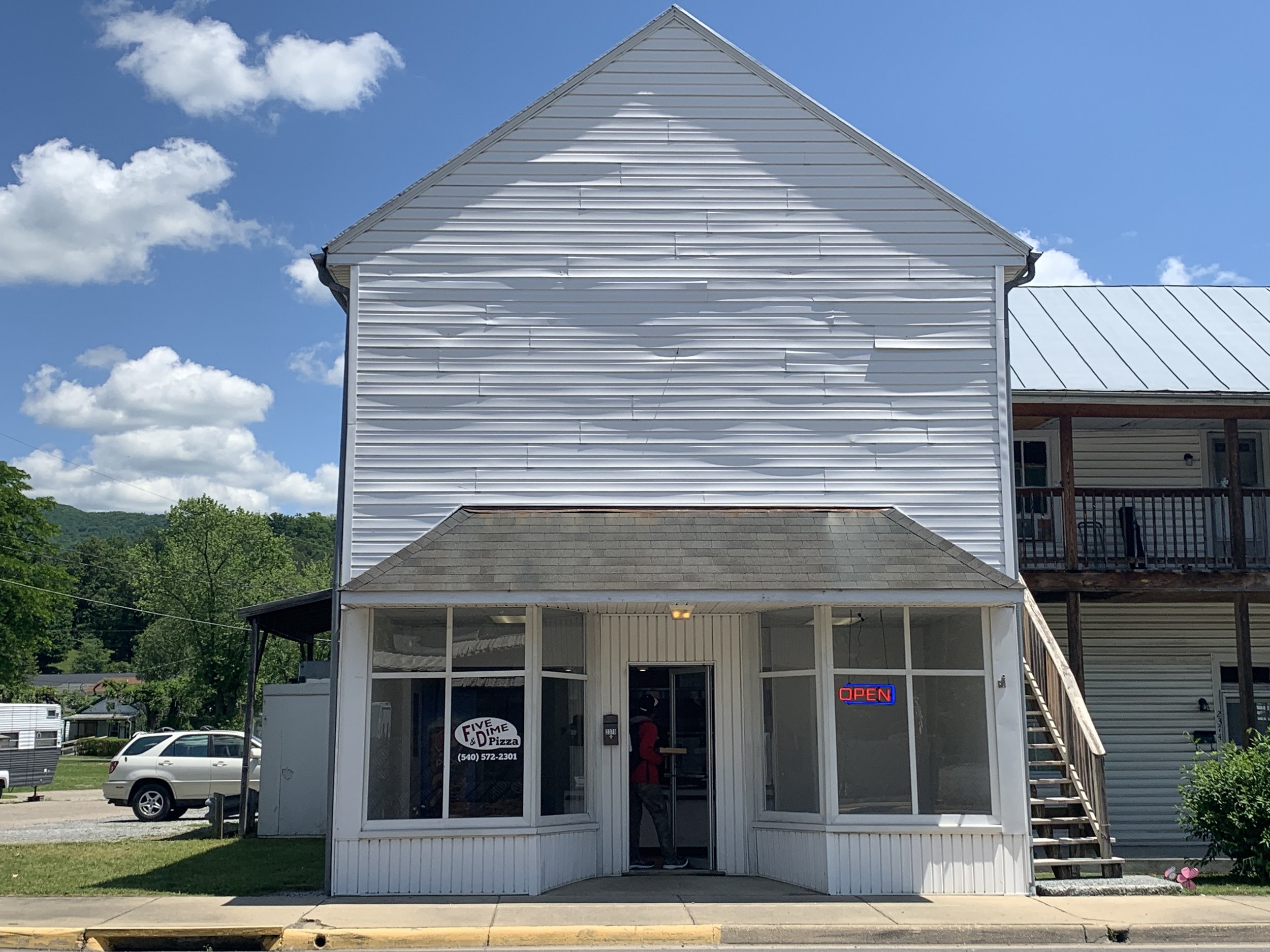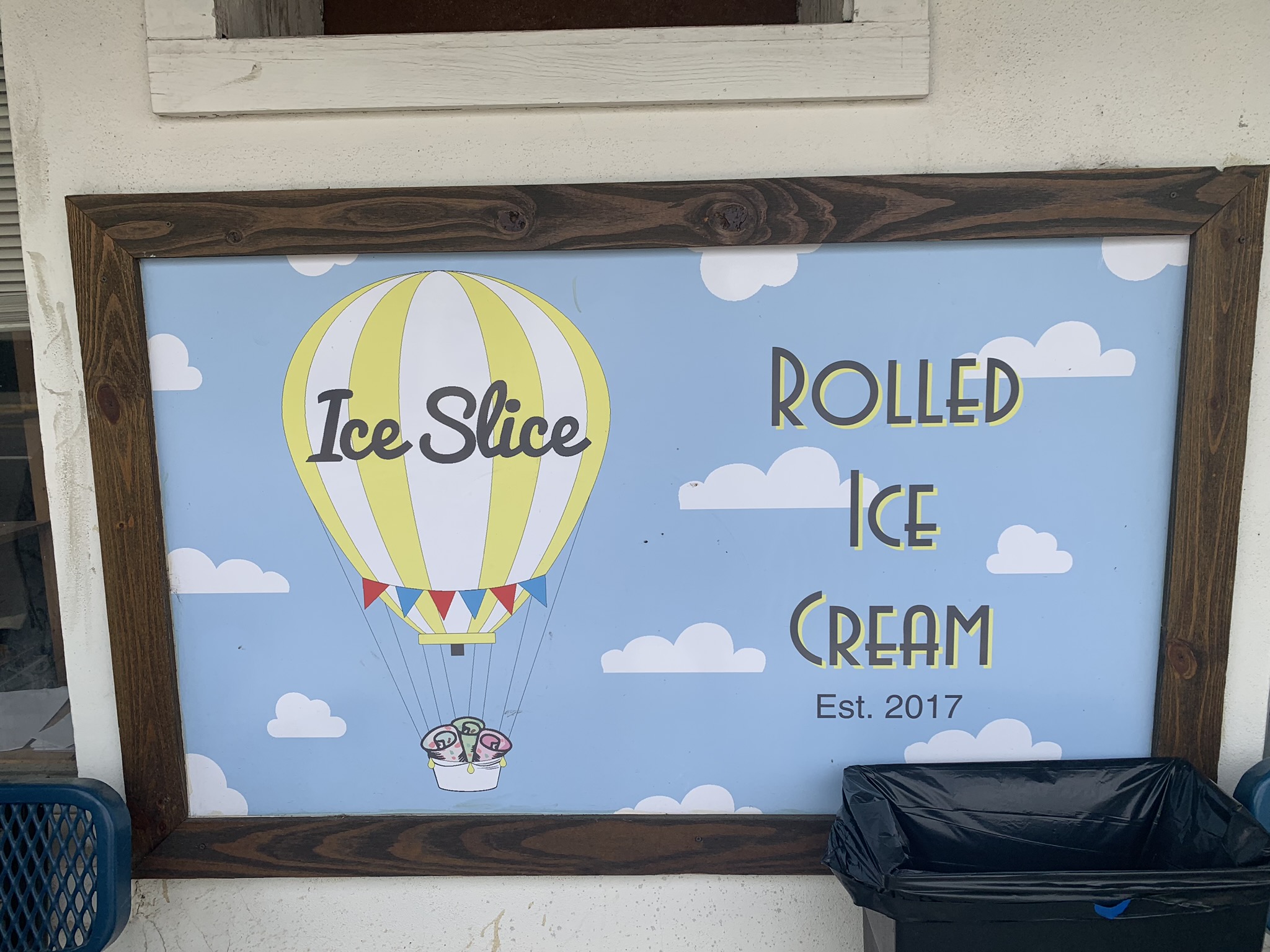 The city is also building a new industrial park to try to attract manufacturers.
The park will be built on a plot of land on the outskirts of the city next to Munters, which produces heating, ventilation and air conditioning systems. Columbia Gas has already pledged to open a regional center in the industrial park, said Moore, the city's director of economic development.
"One of the exciting things about that is that it will allow us to get much needed utilities in that area and will allow us to sell and market the rest of the 25 acres in that industrial park a little better," she said.
Monique Finneran, a Columbia Gas spokeswoman, said the company chose BV for several reasons.
"We needed a bigger location, and this is a big, wide open field that gives us room to grow and makes us visible in the community," she said. "And we've been servicing this area for quite some time, so this was a people and a community decision."
John Roberts, an electrical engineer at Munters, said he hopes the park will attract more factories and create more job opportunities for BV residents, especially young people.
"Factories get a bad rep and a bad name as far as everybody thinks it's just a labor-intensive place … but there's a lot of skilled position jobs," Roberts said.
The city's largest employer is Southern Virginia University. SVU is not officially affiliated with any religion, but more than nine out of 10 students are members of the Church of Jesus Christ of Latter-day Saints.
SVU's Expansion
The liberal art school's enrollment has increased 50 percent in the last five years, said Craig Lawhorne, the assistant provost at SVU. It could enroll as many as 1,200 students in fall 2019.
"The campus was built and designed to have 200 students, so we're in the process of some growing pains," he said. "We've built new dorm buildings, but we need more classroom space, we need more dorms and activity spaces and things. But it's a good problem to have."
SVU's growth could help BV's economy if more students spend time and money downtown.
BV has heard promises of revitalization, from its beginnings.
Benjamin Moomaw, considered the city's founder, had visions of BV's becoming a bustling industrial city. Land along the river was reserved specifically for industries. After iron ore was discovered in the mountains in 1889, residents thought it would become the Pittsburgh of the South.
Transformation of BV's downtown in one year
But the iron ore was inferior, and an economic downturn occurred when railroads and banks failed, and the stock market plunged in the Panic of 1893.
"Each time prosperity seems just around the corner, disaster strikes," wrote Francis Lynn, editor of the BV centennial booklet.
"I'm almost 91 years old … I don't think I will make it to see Buena Vista, the bud, really blossom," Lynn said in an interview. "But I still love the city, and I have thousands of friends here."